Looking for a fast, secure and highly avaulable cloud VPS for your web projects and applications? Vloxt offers top of the range VPS cloud hosting solutions which are best suited for both businesses and developers.
Standard SSD VPS
Super fast SSD VPS hosting with powerful Intel CPUs and SSD at affordable cheap prices.
Starting at $9.95
High Frequency VPS
High frequency high performance cloud vps with super fast 3+ Ghz CPU and NVMe SSD storage.
Starting at $10.95
Dedicated Cloud Servers
Dedicated cloud server with dedicated CPU, RAM and SSD for ultimate performance.
Starting at $82.95
Why Vloxt?
Vloxt is the best in class cheap VPS cloud server hosing company. Vloxt offers full range of cloud hosting solutions, including super fast SSD VPS servers. high frequency NVMecloud VPS and powerful dedicated cloud servers.
Global Infrastructure
Vloxt cloud infrastructure is located in 25 locations worldwide, including New Jersey, Chicago, Dallas, Seattle in the USA, Mexico City, Mexico, Sao Paulo, Brazil, London, UK, Stockholm, Sweden, Amsterdam, Netherlands, Paris, France, Frankfurt, Germany, Warsaw, Poland, Singapore, Seoul, South Korea, Toko Japan and Sydney, Australia.
100% KVM Cloud VPS
Vloxt cloud VPS server instances are deployed, using the KVM virtualisation technology so you can rest assured that you would get your share of resources for your web applications.
Enterprise Hardware
Vloxt uses superfast Intel CPUs and local SSDs and NVMe SSDs to build its highly available rock sold cloud platform so as to provide a secure and reliable home to your websites and applications at all times.
OS Choice
Vloxt offers a variety of operating systems for installation on yor VPS, including Alma Linux, Arch Linux, CentOS, CoreOS, Debain, Fedora, FreeBSD, OpenBSD, Rocky Linux, Ubuntu, VzLinux and Microsoft Windows and Windows Core.
Instant Deployment
Your VPS is delivered as soon as the payment is received. And you would be able to configure your VPS, and build, test and deploy your applications and websites right after the payment. There are virtually no waiting times.
Bitcoin Accepted
At Vloxt, we love blockchain technologies. You are able to pay for your VPS with Bitcoin (BTC), Litecoin (LTC) and Dogecoin (DOGE). You do not need any additional account with any third party for the payment of your invoices.
Vloxt Cloud VPS Manager
---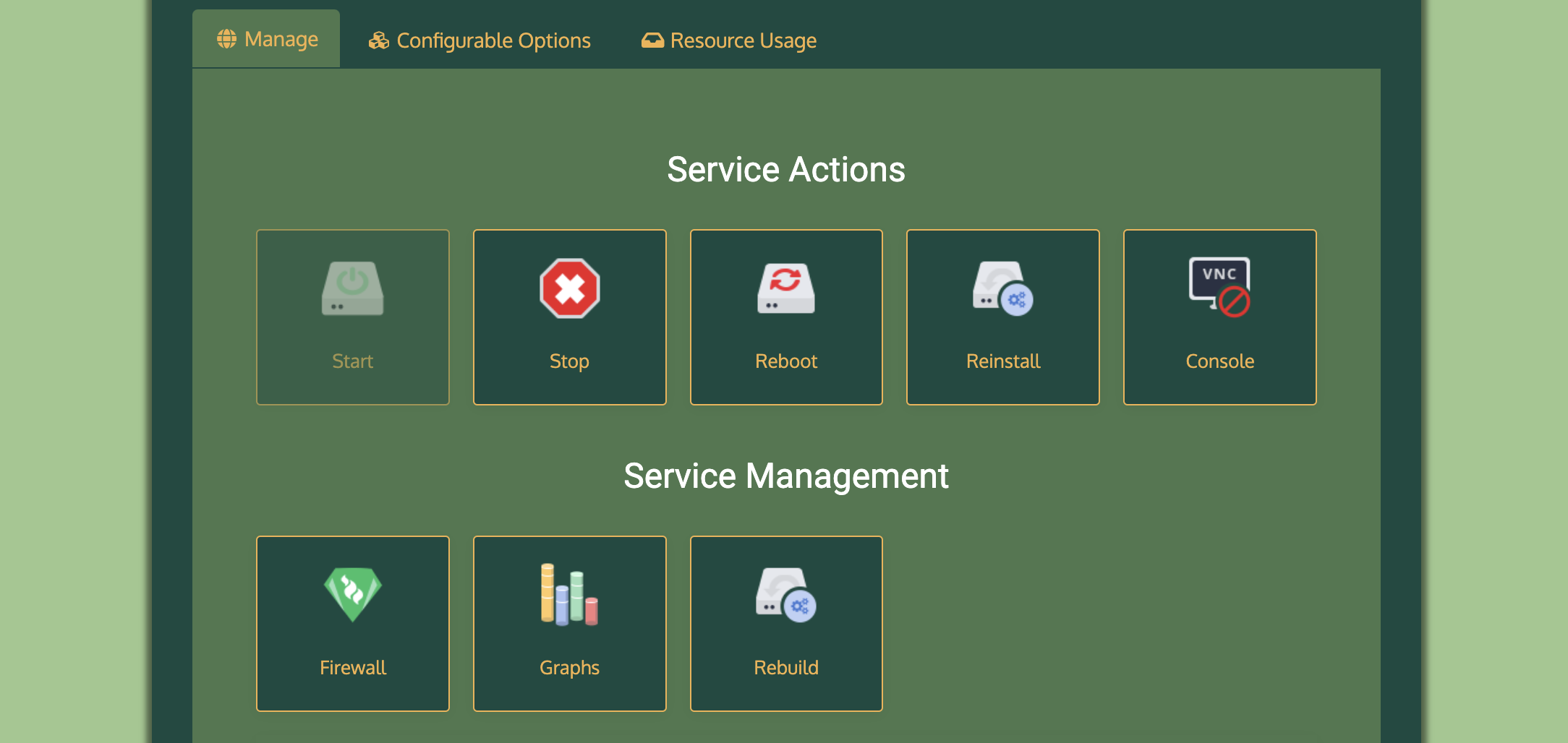 Powered by WHMCompleteSolution